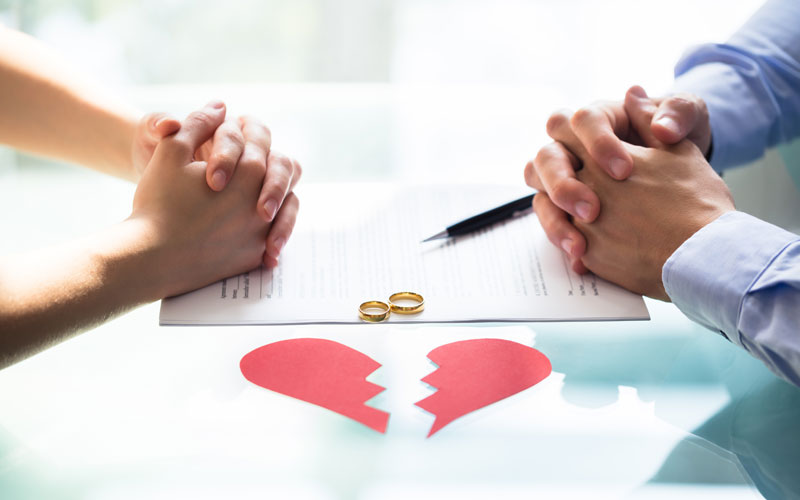 The internet is so packed with useful information that we have become a nation of do-it-yourselfers determined to save time and money. While you might be able to build a backyard deck or deep fry a turkey with success after viewing a quick YouTube video, other projects can have serious consequences if you attempt them on your own.
Handling your own legal matters is one example, and this is particularly the case with a DIY divorce. Whether spouses see eye-to-eye, are in agreement about just one thing, or can't even get through a conversation without emotion taking over, divorce can be challenging. A DIY divorce might seem like a fast and efficient way to end your marriage, but there are many downsides to choosing this option.
Requirements for DIY Divorce
Washington State law allows for either contested or uncontested divorce. You will have to file for a contested divorce if you are unable to reach an agreement with your spouse on major issues related to asset and debt division, child custody and support, and spousal support. In these cases, the family law court will step in and decide each matter on your behalf.
You can only file a DIY divorce if you have an uncontested divorce, meaning you and your spouse have reached an agreement on a majority of these issues. An uncontested divorce is a less contentious, less stressful, and less costly approach to divorce, but that doesn't necessarily mean you should do it yourself.
The Dangers of DIY Divorce
There might be some websites that give instructions for a DIY divorce or even a few "cheap divorce" services. These might be attractive options for couples anxious to end their marriage with as little cost and time investment as possible. But there are several reasons why a DIY divorce can be a bad idea:
Lack of Expert Advice
When you handle your own divorce, you are likely to miss out on vital advice from a knowledgeable legal authority who understands what is fair and what isn't customary in a divorce case. There are some situations that only an experienced divorce attorney knows how to handle, such as property distribution, parenting plans, child support calculations, and residency requirements for a Washington State divorce.
Potential Mistakes
Filing your own divorce can be a complex process that opens you up to a variety of mistakes. If you miss a single deadline or fail to agree with your spouse about certain important items, you may not end up with a binding agreement. A qualified divorce attorney will ensure that your paperwork is correct and free of any mistakes that could impact your case.
Increased Stress
Divorce is already stressful enough. When you are trying to handle everything on your own, you are only adding additional headaches to your plate. Treading in unfamiliar territory can make an already difficult situation even worse. When you work with a trusted attorney, you can have peace of mind knowing that someone is watching out for your interests.
Can Be More Costly
While handling your own divorce might seem like a cost-effective approach, you could end up paying substantially more in the short or long run. If you make a mistake or fail to include something in your agreement, you could be facing a drawn-out court battle to have those matters corrected. And some terms can't be changed after the judge signs the final order, so you risk agreeing to a settlement that could be unfair.
Protect Your Interests in Divorce
If you are getting divorced in Washington State, even an uncontested divorce, take immediate steps to protect your interests. Every divorce is unique and should be handled as such. Whether you have children, assets, a business, or are concerned about things like spousal support, we can help.
At Steller Legal Group, our expert family law attorneys will explain your rights and the divorce process in language you can understand. Don't take a chance on a DIY divorce. Contact our office today for a free consultation.