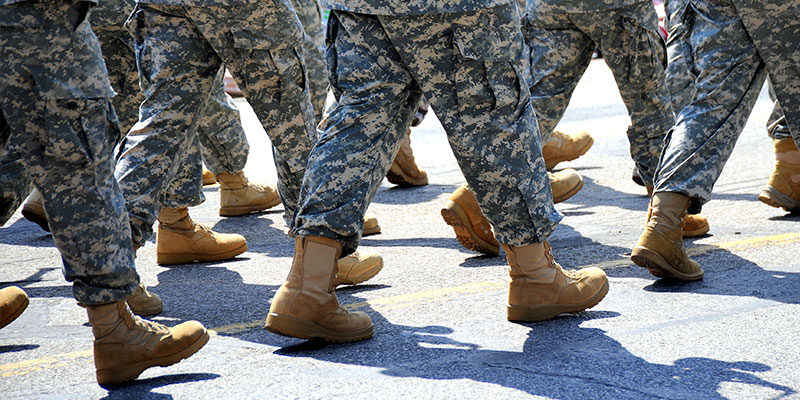 Marriage and divorce are matters that are handled in state court, but the law gives military personnel special protections and considerations regarding property, support, child custody, and benefits. 
A military divorce in Washington State creates a number of unique issues compared to a civilian divorce. 
Washington's Residency Requirement
Most couples in a military marriage have lived in several places. Washington law generally requires that at least one spouse be a Washington resident for a minimum of 90 days before filing for divorce, but you're exempt from this rule with a military divorce. The law only requires that you or your spouse live or be stationed in Washington to file for divorce. 
Divorce Filing Requirements
The only permitted reason for pursuing a divorce in Washington State is the irretrievable breakdown of the marriage. Washington is a no-fault divorce state, so things like infidelity aren't considered. 
The party filing for divorce must submit four forms to the family law court:
Petition for Dissolution of Marriage

Summons

Vital Statistics Form

Confidential Information Form
These same forms must also be served on the other spouse, giving them the opportunity to respond. If a service member is deployed, the law allows them to delay responding to a divorce action until they return. 
Division of Assets – Including Military Retirement Pay
Property acquired while married is considered community property by the court, so it could be divided during your divorce. This includes assets such as real estate, automobiles, and household goods. 
What many couples fail to realize is that the largest asset in the marriage is often the value of the service member's military retirement. In some cases, this is also subject to division with an ex-spouse. 
Under Washington State law, spouses of military members have a community property interest in a military pension if the situation meets the "10-10 Rule." In short, the family law court can divide the military pension in half with the civilian spouse if:
The marriage lasted at least 10 years; and

At least 10 years of your marriage overlapped with 10 years of active duty military service.
Provided both of these are true, and the court awards the civilian spouse a portion of the military pension, the Defense Finance and Accounting Service (DFAS) will make those payments directly. 
Child Custody and Support
Child custody and support in a military divorce is handled similarly to civilian divorces. The family law court will still use the Washington State Support Schedule to determine child support, but just 60% of a service member's pay can be allocated to child support. 
Child custody can be difficult to manage when a military parent has uncertain work hours or potential deployment. This doesn't mean that an active-duty parent can't gain full or partial custody. 
In fact, Washington state has passed laws making it easier for military parents to delegate their parental time to family members while deployed and regain custody after a deployment. Still, the courts will ask the parties to agree to a Parenting Plan that is in the best interests of the child. 
Speak With an Experience Tacoma Military Divorce Lawyer
If you or your spouse are in the military and want to pursue a divorce, you need a family law attorney that is familiar with the complex factors surrounding military divorces. At Steller Legal Group, our divorce attorneys represent the interests of military members and their civilian spouses and children throughout northwestern Washington State. 
Contact our office today to schedule a confidential appointment.