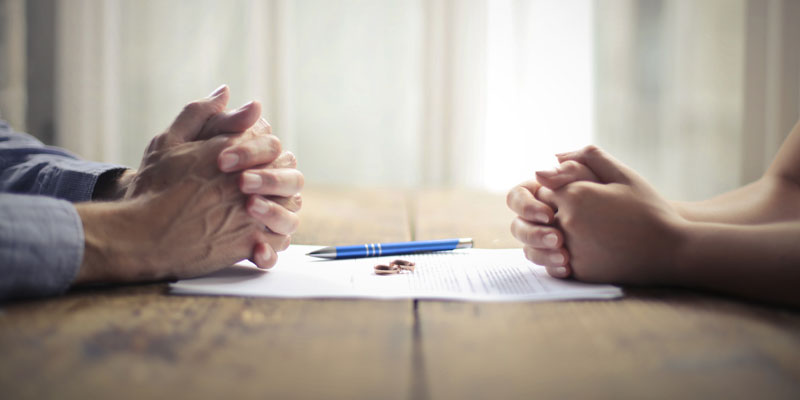 When you're facing divorce, you have a lot on your plate. Not only will you need to reconsider your plans for the future, but you'll also need to figure out the best way to protect your interests. And you do that by having the right divorce lawyer in your corner. But, how do you find the right one? It's an important decision. Here are some tips you can use to guide your choice.
Decide on What Type of Divorce You'll Pursue
Many people hire a lawyer first and then follow that lawyer's direction regarding what type of divorce they are going to pursue. This is actually approaching the process somewhat backward. Doing it this way, you might end up getting divorced in a way that your lawyer wants instead of what serves your best interests.
It's better to decide what type of divorce you want first. Then, you can look for a lawyer who is experienced using that type of process (some attorneys are more flexible than others). If you want to get divorced amicably, you might choose an uncontested or collaborative divorce. Your other option is a contested divorce, which involves litigation.
What's important is that you choose an attorney who has experience with the divorce process you want. If you find one who is a skilled negotiator and strong litigator at the same time, even better.
Investigate the Attorney's Qualifications and Experience
When you hire a divorce attorney, you want to find one who is qualified and experienced in handling divorce cases. This isn't the time to hire someone you saw recommended on a city bus or billboard. You need an attorney who specializes in family law.
The attorney you hire doesn't have to only handle divorce cases. But they should have enough experience in the area and devote part of their practice to it, so you know you'll get the best possible result.
Confirm Compatibility and Communication Styles
You might find an attorney who ticks all of the boxes, but they just aren't compatible with your style. While you don't need to become fast friends, it's important that you work with someone you feel comfortable sharing some personal information with so they can protect your interests.
And you also want to find an attorney that will listen to your concerns and use their experience to your benefit. In other words, is the attorney going to talk over your head or be honest, open, and straightforward?
Speak With a Compassionate and Experienced Washington State Divorce Attorney
Your divorce attorney is going to be your partner as you navigate the divorce process. They will be the one who guides and advises you when negotiating various aspects of your divorce and will represent you in court. No matter who you choose, divorce is always challenging. But the right attorney can help soften the landing.
At Steller Legal Group, we care deeply about our client's experience and promise to advocate for your interests. Contact us today to schedule a free consultation.